My engine is ALMOST there. We would have finished if I had thought to order EJ20 cam seals, but at least the hard part is over! Got the heads decked and built: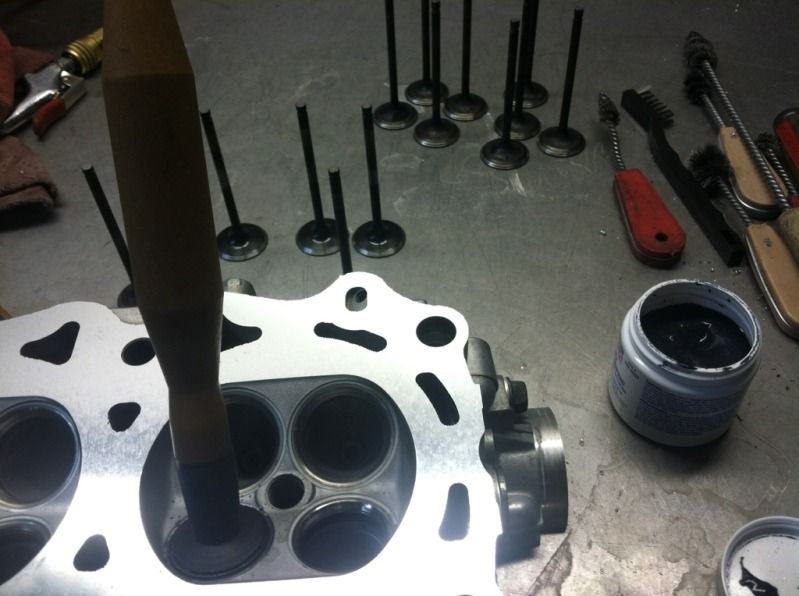 Block decked: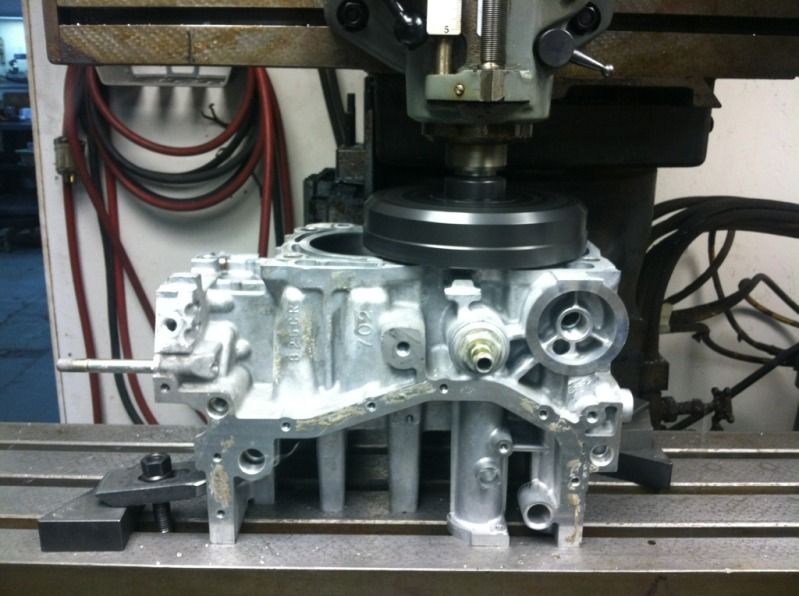 And assembled (with the help of Jason at CCR - the trick is to listen to Frank Sinatra while building your engine):
Here's what it looked like when I left this afternoon: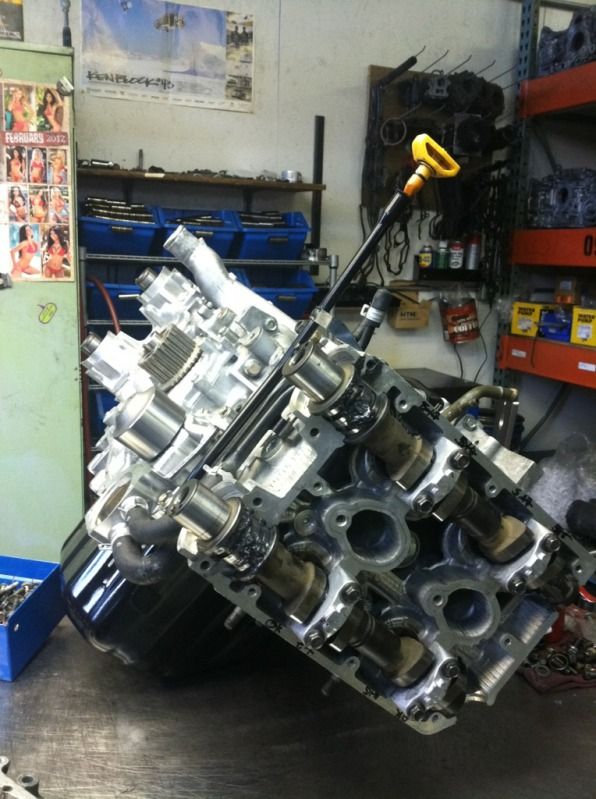 And one of my camshaft has my initials on it! Shut up, I thought it was cool.